Check out the Dan Toler Interview in Dec. issue of Vintage Guitar Mag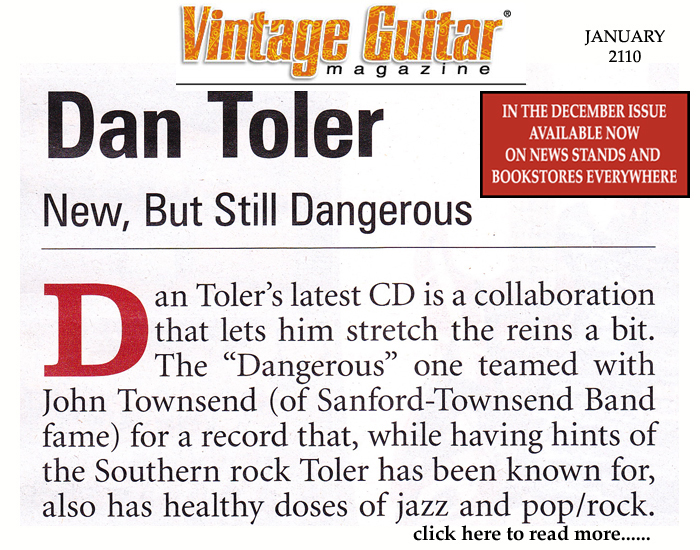 GARAGE DOOR RECORDS SIGNS DISTRIBUTION DEAL WITH BURNSIDE DISTRIBUTION CORP. We are happy to announce that Garage Door Records has signed a distribution deal with Burnside Distribution Corporation. "It's a big boost for us at GDR to be partnered with a great distributor like Burnside," says GDR head Glenn Halverson. "We're pulling out all the stops for our first release, Toler/Townsend Band, coming up on October 5th and we're very excited to be working with Burnside on this project."
---
GARAGE DOOR RECORDS - proudly announces it's recent association with the radio marketing and promotion companies A TASTE OF TRIPLE A and THE TOP 22. Jim Nelson with A Taste Of Triple A and Paul Marszalek with The Top 22 will be instrumental to our efforts in the radio markets with the forthcoming October 5th release of "Toler/Townend Band". We look forward to a long and fruitful affiliation with these two ourstanding companies.
We'd like to thank Mark Thompson and Brian Phelps of The Mark and Brian Show for their participation and support. Catch The Mark & Brian Show daily on 95.5 KLOS in Los Angeles and all their affiliates.
---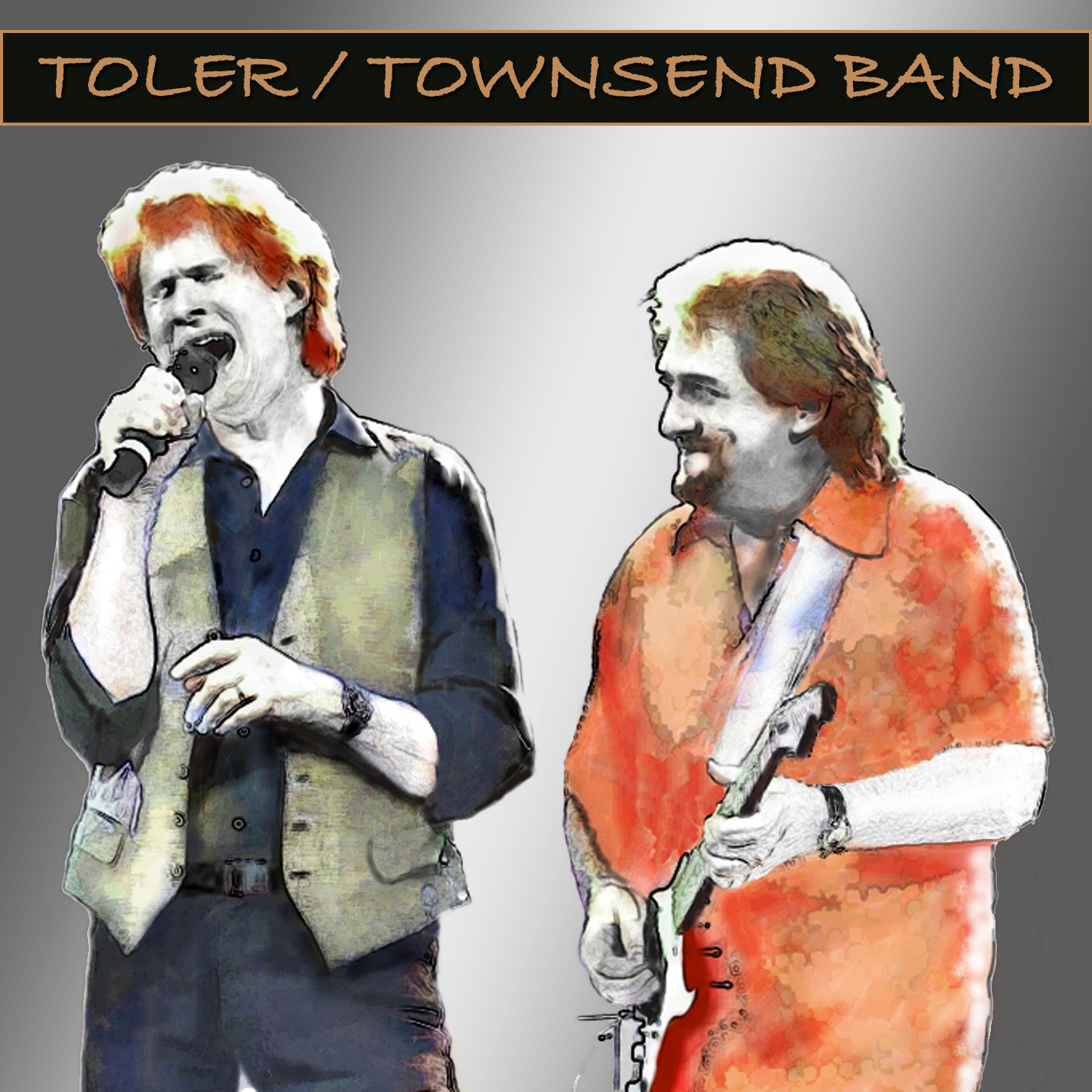 TOLER/TOWNSEND BAND - is the new musical venture of two icons of the Southern Blues-Rock genre. The principals are virtuoso guitarist "Dangerous" Dan Toler, formerly of The Allman Brothers Band, Dickey Betts & Great Southern and The Gregg Allman Band, and Johnny Townsend, the blockbuster voice of The Sanford/Townsend Band and their monster hit "Smoke From A Distant Fire". For more info on Toler/Townsend Band, please visit their
website.
TTB ON HOB RADIO
AND BLUESMOBILE
Saturday, Feb. 20th
Listen all week to Toler/Townsend Band on The House Of Blues Radio Hour and House Of Blues "Blues Break".
---
TRIPLE A RADIO - SEPTEMBER COMPILATION RELEASE -
A Taste Of Triple A
, one of the marketing and promotion associates of Garage Door Records, has just released it's monthly compilation CD of the artists they are currently representing. This September release features the Toler/Townsend Band single "Full Time Fool" and goes out to hundreds of triple A radio stations, and similar formats, all across the country.
Read more...